Tina Clay's Pictures and Plays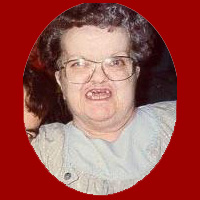 Hi, I'm Tina Clay. I am 68 years young and I live in Alabama. I have always my whole life wanted to write plays. My husband Alan said I was not any good at it but he died last year and now I am writing plays all the time. I am in a wheelchair and the internet has become my best friend. I have met a whole lot of wonderful people. If there are any actors who would like to put my plays on for people, I would let you use them for free. I have an e-mail at hotmail that is tinaclayclub@hotmail.com. Plesae write to me if you like them.
Here are some pictures my neighbor Kevin put on the computer for me.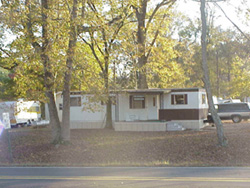 This is my house. I have lived here for 22 years. I write my plays at the kitchen table. You could see it if you looked in the window on the right side there. I'd be there writing. I have a play called The Kitchen Window Play about that window that you can read here.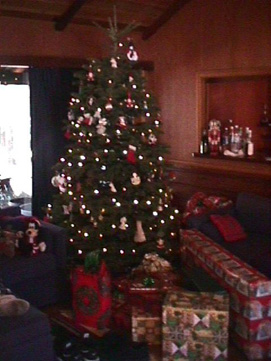 This was my Christmas tree last year. It was my first Christmas without my husband. My grandkids came and cheered things up. We had a ham for supper and part of it didn't cook all the way though. My son in law got sick the next day. I think it was becuase he was drinking a lot but he says it was the ham. No body else got sick though. I got a necklace from my daughter. I wrote a play about it called The Necklace Play that you can read here.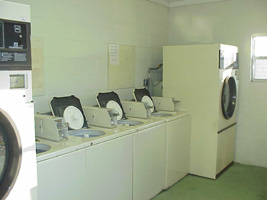 This is my park's laundry room. I can still get here to do my wash every week end. The big drier on the end has a story on it. Some kids put a wig head in it and turned it on. My other neighbor Kim was doing her wash and the drier was making all kinds of racket. When she lookd in the glass she saw the wig head bouncing around and she yelled. She thought it was real! I wrote a play about it called The Drier Play. It's really strange. Last month the Police found a girl from the high school off the highway with her head and her hands chopped off. Everybody was really scared. They arrested a man in Seamly for it just a bit ago.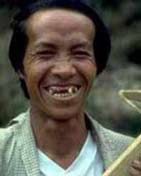 And this is my best friend Kevin. He helped me make this web page and hooked up all the linking things. He does construction work and put in my wheelchair ramp. I can come and go as I please now. If I wasn't old and useless I'd marry him up. Some times he acts out my plays with me so I can hear if they sound right. Kevin is the best!
Click right here to read some of my plays
FastCounter by bCentral